Realizing the importance of digital transformation for your company, we developed the Digital Evolution Pathway assessment. It is a tool to help your company benchmark where you are in the digital transformation journey.
​
Value of Digital Transformation
Every organization and every person has been impacted with the digital disruptions over the last decade. Companies, big and small from the east and to the west are on a digital transformation journey.
​
We have no doubt technology opens doors for you to endless opportunities. It changes the way you build relations with your clients, execute strategies, set business frameworks and much more. Efficiencies are demonstrated across all business sectors and operational units with many ROI case studies.
​
It is no surprise that 87% of companies believe that digital transformation is a competitive opportunity.
​
So in 2020 you have probably no question over whether digital transformation is the right thing to do. But you are probably asking yourself how quickly and effectively your company can achieve it.
​
You are not alone. Back in 2016, 85% of enterprise decision makers felt they had a timeframe of two years to make significant inroads on their digital transformation before suffering financially and/or falling behind their competitors.
​
Transformation Cycles
Digital transformation is driving new value for customers and employees, enabling them to be more competitive because they are more adaptive and able to anticipate their circumstances by leveraging both internal and external data differently.
​
In the industrial revolution, it took industry about 30-years to fully realize the value of transformation. When computers entered the workforce, it took about 10-years. Those cycles are becoming shorter and shorter. With big data, connected enterprises and digital threads the environment will become even more complex, but richer data and insights will drive innovation, efficiencies and ultimately ROI for companies that have successfully transformed.
​
Digital Transformation Touch Points
The potential areas for your company to impact with digital transformation are virtually endless. It is an integrated approach that combines software, data, interfaces and controls to design, model, simulate, analyze, control, share and manage the creation, delivery and performance of your products and services.
​
So evolving through this journey involves the strategy, culture, technology and embedded processes within your organization. That will touch every aspect of your company, and become the way that it functions.
​
Digital Evolution Pathway Assessment
With a holistic understanding of what organizations need to transform, we realize the progression needed to accelerate Digital Transformation. Organizations must take note of where they are in their digital transformation so that they can identify and address their gaps to achieve ROI more quickly.
​
We developed the Digital Evolution Pathway assessment to help you benchmark where is your company in the digital transformation journey, with Workforce Transformation as a critical enabler.
​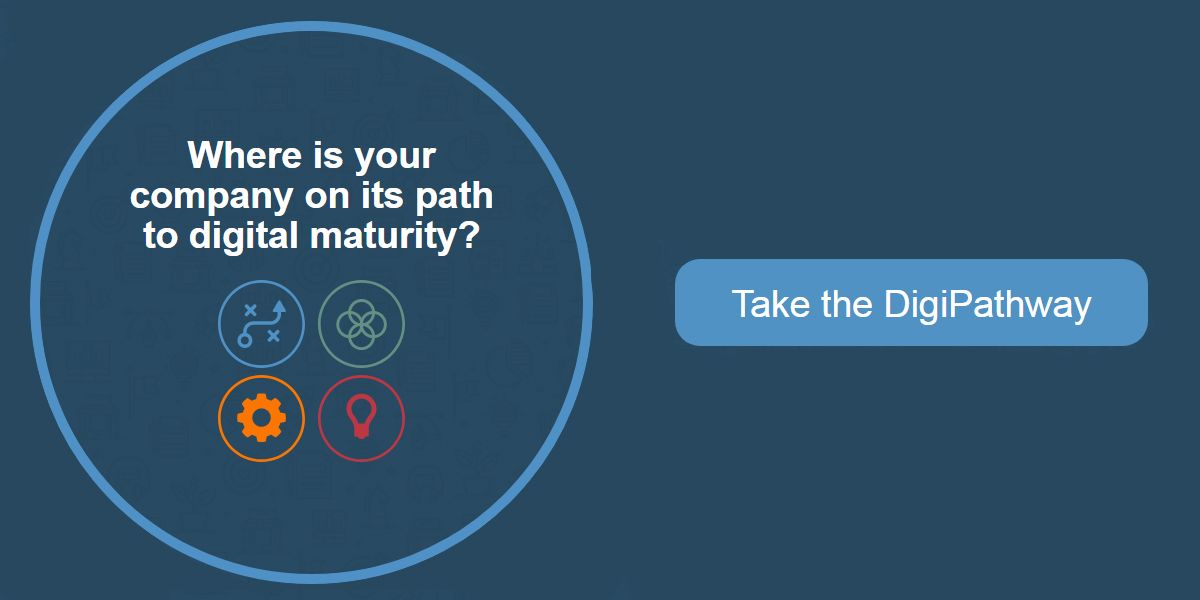 Organizations must understand the underlying skills and behaviors needed at each stage of maturity.
​
Backed with that information we can assist you with all aspects of talent strategy, from workforce planning, to assessing and upskilling leaders and individuals, to connecting your company with the skills needed to accelerate innovation.
​
By benchmarking your organizations' digital maturity, we offer practical advice on how to transform Strategy, Culture, Practices and Technology.
​
Take your assessment now: https://www.digipathway.com/
​